Oil Under Ice Training
March 4, 2021 @ 9:00 am

-

4:00 pm

MST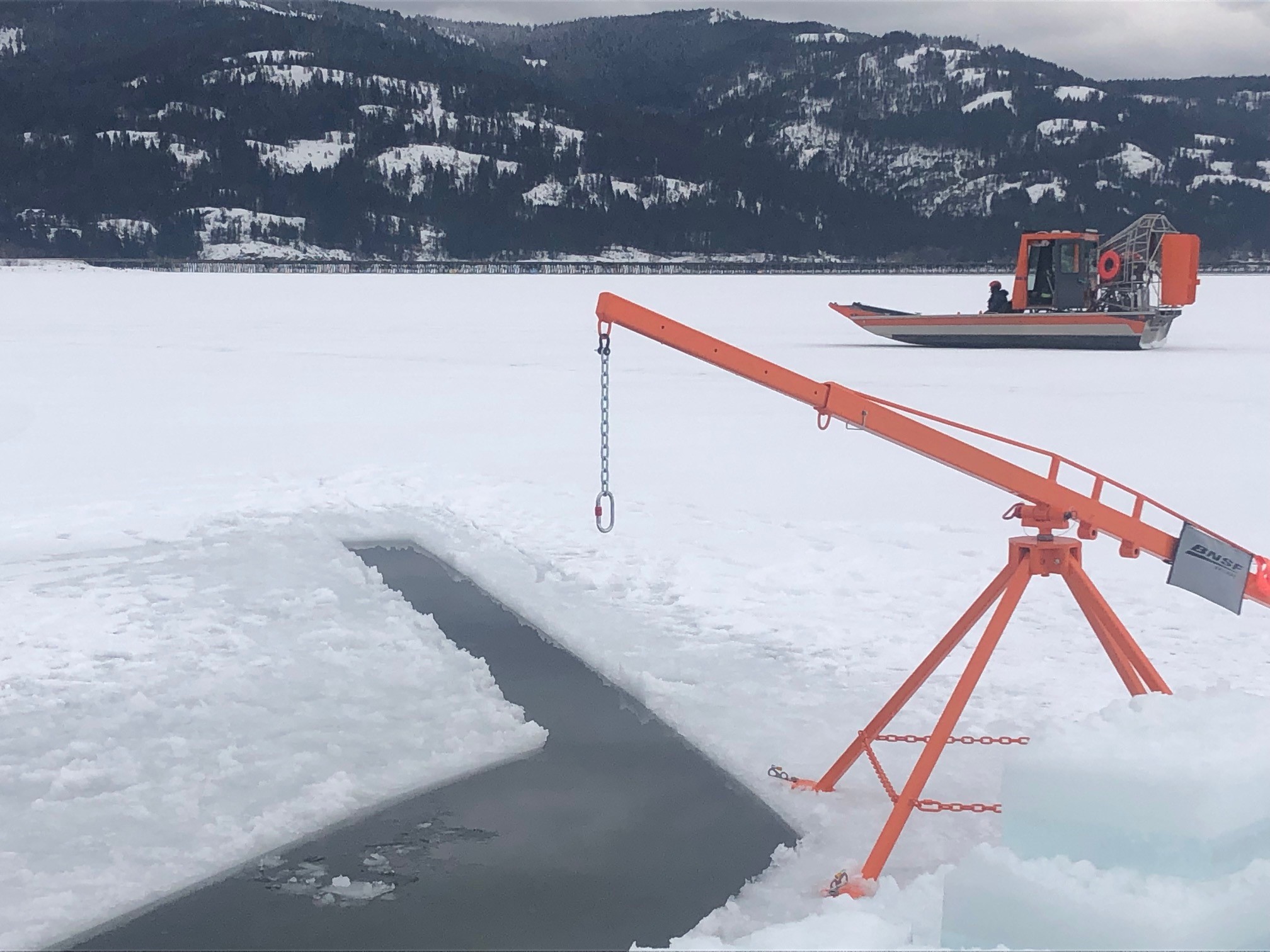 This one day Oil Under Ice Training provides participants the practical experience and techniques to safely respond to an Oil Under Ice incident.  Participants will learn to recognize and avoid hazards while working on ice and receive hands-on practice with self-rescue, teammate recovery and oil recovery techniques.

Ice Safety and Rescue:
Ice Identification and Evaluation
Personal Protective Equipment
Self-Rescue Techniques
Reach and Throw Rescue Techniques
Tethered Rescuer Techniques

Oil Recovery Techniques:
Wide "J" Slot – Participants learn how to cut a wide channel in ice to create a collection point for oil recovery.
Slotting with Boom – Participants learn how to slot the ice and use floating boom to deflect or collect oil under ice.
Slotting with Plywood – Participants learn how to use plywood or sheeting to deflect or collect oil under the ice.

Airboat Demonstration:
Participants will learn how Airboats are a vital tool used in ice/water operations and personnel rescue, along with understanding the fundamental of working safely on and near airboats.
Schedule:
Wednesday, March 3, 2021 (09:00-16:00) – Equipment Staging and Practice (BNSF OSRO Contractors Only)
Thursday, March 4, 2021(09:00-16:00) – Training (Agencies/Fire Departments/SAR/BNSF OSRO Contractors)

Location:
Training will be conducted in the Flathead Valley, MT, with the exact location to be determined based upon favorable ice conditions.

PPE:
Participants are recommended to bring their own rescue suits if available, proper PFD, swift water helmets, gloves and extreme cold gear.
Safety Briefing – PFD Guidance