2015 TRANSCAER® National Achievement Award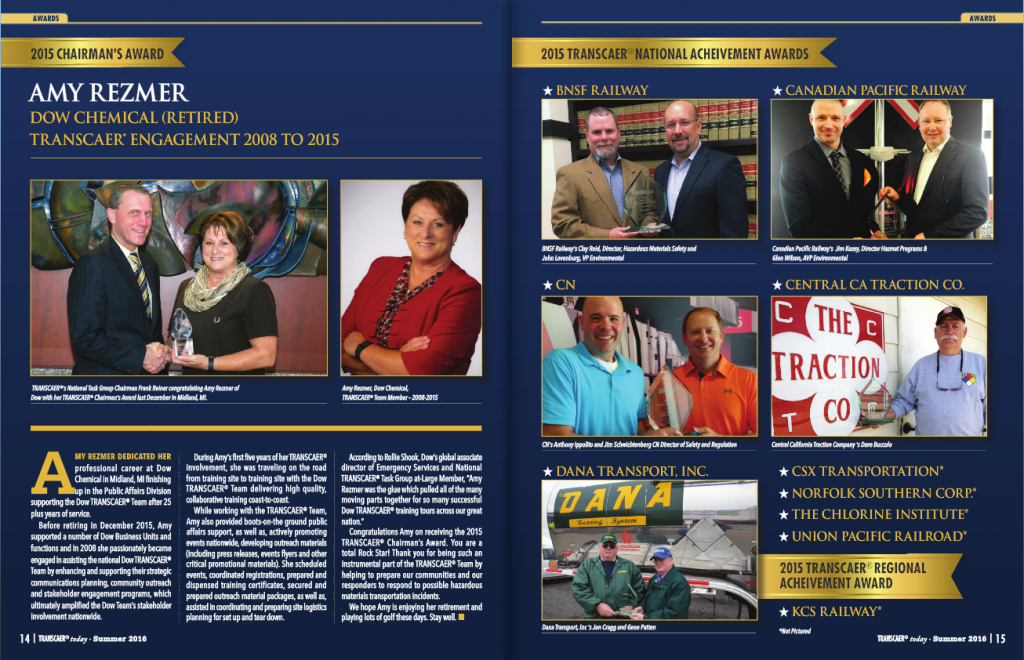 BNSF Railway is proud to receive the 2015 TRANSCAER® National Achievement Award.
Since 2000, BNSF Railway has received this award 16 times and has been recognized for it's achievements for going above and beyond the normal call of duty to advocate, demonstrate and implement the principals of TRANSCAER and increase participation in the TRANSCAER initiative.  We are also excited to be featured in the  Summer 2016 TRANSCAER® Today Magazine.
TRANSCAER® is a voluntary national outreach effort that focuses on assisting communities to prepare for and respond to a possible hazardous material transportation incident. TRANSCAER® members may consist of volunteer representatives from the chemical manufacturing, transportation, distribution, hazardous material storage and handling, emergency response and preparedness, and related service industries as well as the government.
To find out more about TRANSCAER® and the training events they offer,  please visit www.TRANSCAER.com.